The China National Shiprecycling Association visits the CMAC
7 February 2023, Dr. CHEN Bo, Deputy Secretary General of CMAC and Vice President of the Arbitration Court, was visted by Mr. XIE Dehua, Chairman of China Shiprecycling Association and the delegation in Beijing.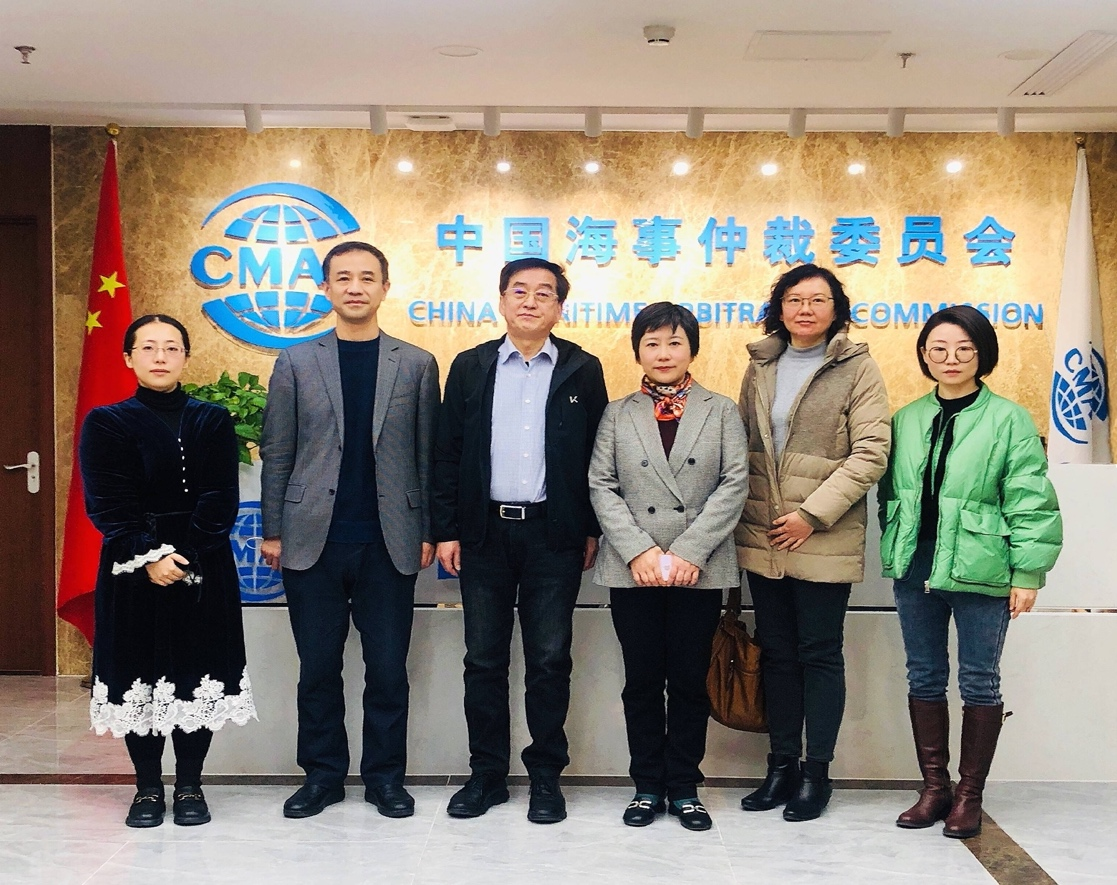 Chairman XIE Dehua introduced the development of the association in recent years, and highly affirmed the "China Shiprecycling Association Standard Contract for Dismantling Scrap Ship Sales" jointly launched by the association and CMAC. He said that the formulation of the standard contract text fully integrates the resource advantages of both parties and plays a positive role in the healthy development of the shiprecyclying industry. He hoped that both institutions could further deepen cooperation actively carry out professional discussions, increase enterprises' awareness of legal risk prevention, and promote the wide application of diversified dispute resolution mechanisms such as arbitration in the industry.
Deputy Secretary-General CHEN Bo expressed her thanks to the Shiprecycling Association for its long-term trust and support to CMAC. She said that in recent years, CMAC has continued to expand its scope of sercvices, continuously improve its service network layout, and diversified dispute resolution services with arbitration as the core have become increasingly popular among parties. Last year, the number of cases and subject matter of CMAC increased significantly, and the formulation of standard contract texts to serve the needs of specific industries was also carried out steadily. CMAC will, as always, provide high-quality arbitration services for the shiprecycling industry and promote the healthy and rapid development of the industry.
During the meeting, views were exchanged on matters such as strengthening institutional exchanges and deepening industry cooperation in the future.